Call the Pros for Your Next New Construction HVAC Installation Project
There are no one-size-fits-all home heating, ventilation and air conditioning systems, so we work with homeowners & builders during the design, building and finish-out phases of new home construction to make sure homes get the best possible HVAC systems for our BC Lower mainland area climate and the specific lot conditions. We also take into account the builder's level of commitment to energy efficiency.
For new construction projects, we work with the general contractor and use industry-standard, technologically advanced procedures that ensure the homes on which we consult:
have correctly sized systems
comply with all building codes
have appropriate and efficient ductwork designs
keep future homeowners comfortable and happy
We perform heat load and energy calculations to make sure every system decision is based on sound science as well as our years of experience. We also work to make sure every part of the HVAC system fits unobtrusively into the home's design.
Whether you're a home builder or overseeing the construction of a home of your own, it's important that every aspect of the home's design and construction involves appropriate professionals who understand their fields. That's why builders in the know turn to us for all their new-construction HVAC work.
We also offer Nexia home automation options should you want to build the home for the future. Since 2008, Nexia has made it easy to be in the know and in control of your home – even when you're constantly on the go. An all-in-one app that connects your smart devices through Z-Wave technology, Nexia streamlines the way you manage your day. By performing everyday tasks like automatically locking the front door on your way out or turning on the lights before you come home, Nexia empowers you to lead an active life without worrying about what's happening at home. It's almost like being in two places at once.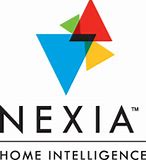 Ready for your next HVAC project?
Our professional technicians and trained staff are ready to help. Start by getting a quote today!
Current Promo: 24 Month 0% Equal Payment Plan*
$39.95 Activation Fee Required